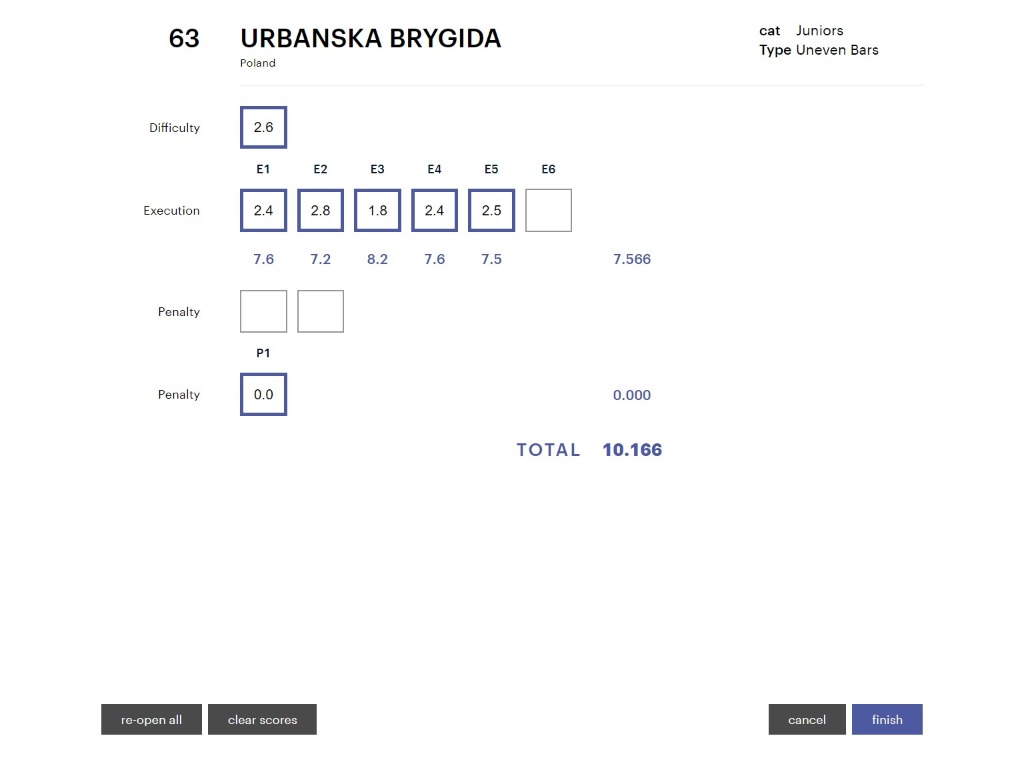 Keeping the budget in balance is a challenge that every event organisation has to deal with.
By using ScoreExpress, you can scale your set-up to match your budget.
The minimal setup needed consists of a single PC, which can be used to perform all duties from start to end.
However when needed, you can add as many workstations as you like to accommodate all users involved in the organisation.
For example for the scoring process, you can pick from different scenario's:
Centralized processing: judges fill out score slips that are brought to a central point, where one or multiple PC's are used to enter the scores into the application.
Processing at the judge table: you can outfit each judge panel with a device (either a PC or a tablet, e.g. operated by a panel secretary) used to input all of the scores of the panel.
Direct input by the judges: in this case you need to provide a device (preferably a tablet or small laptop) for each single judge, so they are able to register their notes directly in the application.
In a similar way, you can chose how to organize the score flashing and other information display, ranging from a single screen used for all information or the use of multiple screens each with their own profile (e.g. one screen for each apparatus or panel).