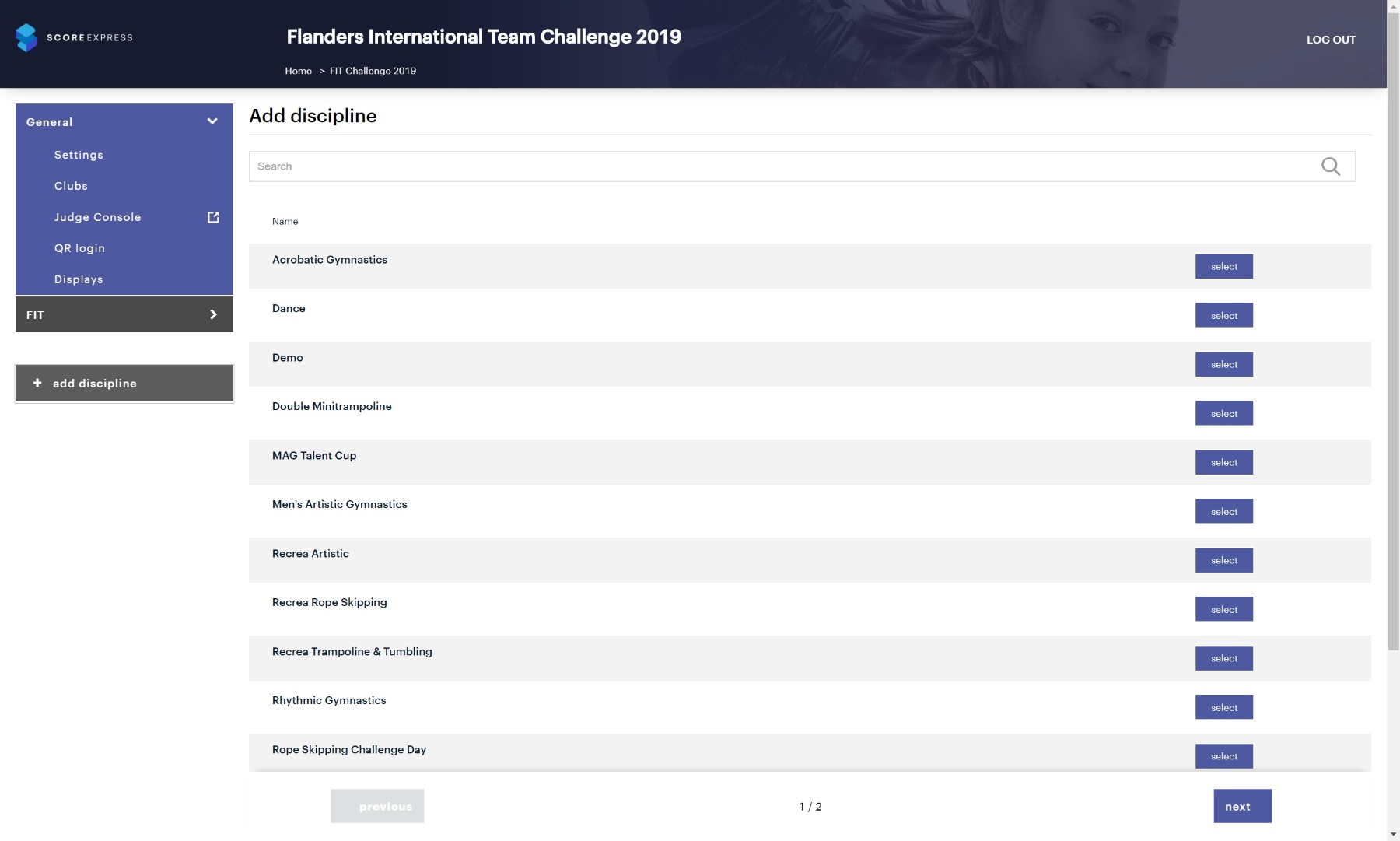 With ScoreExpress you can set up your event according your needs. Throughout the years we have been supporting competitions in all gymnastics disciplines and have adapted the software to accommodate custom competition formats of various national federations.
As a result we can offer wide variety of options in all aspects of your competition set-up.
If you have a competition that stretches the regular format of a gymnastics competition, feel free to inquire.